The popularity of wool carpets in Manhattan Beach is primarily driven by their hardiness and ability to conceal dirt. This is a material that can resist crushing for years and many homes in California rely on it as a buffer. Moreover this type of fabric is known to resist soil and its cleaning methods are not that difficult. Due to a unique construction, wool is resistant to flame and therefore can be trusted in places where other materials would be vulnerable. If you decide to purchase wool then it will serve you for years unless you have not bothered to clean it properly. Because this material has been developed by nature to protect sheep from climatic changes, it is always a good buffer against weather conditions that are ordinarily difficult to control.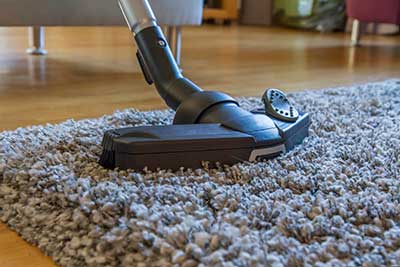 How to clean wool properly without damaging it
First of all you have to differentiate between orthcortex and paracortex wool carpets. They may be found in the same pile but they grow differently and even in different directions. Consequently the overall pattern on the carpet has three dimensions almost like a corkscrew. In effect this creates the elasticity that is such a great feature. It is a credit to the material that wool carpets can stretch up to 30% without fundamentally affecting the shape of the fibers. The bounce-back is one of the great features that make this type of carpet very popular. Wool tends to release soil 25% more than its synthetic counterparts. That means that it is ideal for areas where there is lots of activity and proximity to the road.
The nature of wool carpets determine the cleaning process
A waxed surface is found on the outer layer which ensures that soil can easily be removed when you need to. However the carpet has also been known to hide dirt for long periods of time thus delaying the maintenance requirements. When cleaning wool, it is important to deal with both the surface and the inner elements of the fabric. Do not assume that its hardy nature is going to be a protective shield against every single thing that you throw at it. We know that overburdening the material is one of the reasons why it eventually becomes worn out. If you ignore the water content then you will have the additional problem of mold and bacteria. That combination can be deadly if you have children and pets in the home.
The use of spray and extraction carpet cleaning methods
Make sure that you have a rotating attachment. The pressure spray is meant to agitate the dirt and loosen it so that you can suck it up with the fluid. It is very important that the moisture that is being used is strictly controlled. At the best of times wool tends to soak up moisture and that means that the drying process can take much longer than you would normally anticipate. Factory carpet cleaning methods will not be appropriate in this situation regardless of how they are packaged. Make sure you learn how to dry a wet carpet in order to avoid mold and bacteria infestations.